and let us do
the pampering.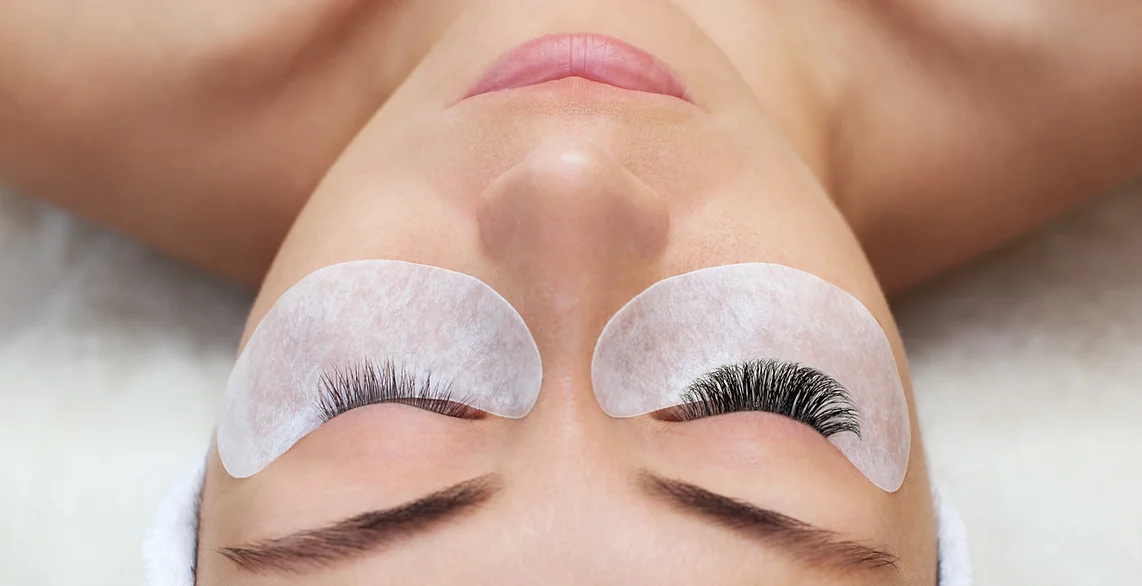 Jet Plasma
Jet Plasma state-of-the-art technology that's used for skin tightening and non-surgical skin lifting. It can brighten and tighten skin, shrink pores and promote collagen regeneration. As well as diminish hyperpigmentation, fine lines, and acne.
BiorepeelCl3
BioRePeelCl3 has zero downtime which means no excessive peeling will occur after a session unlike other TCA peels. It sheds dead skin cells, exfoliates the skin surface, hydrates and reveals a more youthful looking appearance to the skin. BioRePeelCl3 has 35% TCA and helps fight fine lines and wrinkles, lift pigmentation, uneven skin texture and alleviates active acne and scarring.
Microdermabrasion
Microdermabrasion treatments use a minimally abrasive instrument to gently sand your skin, removing the thicker, uneven outer layer, and has many benefits. This type of skin rejuvenation is used to treat light scarring, discoloration, sun damage and stretch marks.
Give the gift of Beauty this Holiday!
I have been going to Robins day spa for the past 5 years and had numerous treatments done, including microneedling, Microderm abrasion and fibroblast plasma pen skin tightening under my eyes🙏 I also get eyelashes done every 2 weeks. Love my eyelash fills and skincare treatments. She is so amazing. I'm turning 55 in December. 🙏 I'm always getting compliments about how good my skin looks and no one believes my age. I can't live without Robin State Spa!!! I totally recommend her to everyone seeking the fountain of youth.
This place has the most wonderful customer service. I felt welcomed and got a good advices on what should I get.
beberlyn lopez
2022-08-30
Today was my first microneddling ever !! I was a little nervous but Robin made it such a great experience she is the sweetest , it was verry relaxing and hardly felt any discomfort. She would ask how i was doing constantly 🙂 the ambience is sooo relaxing i even took a little nap while i waited to get numb. Robin is great at answering any questions or dounts you may have. I cant wait go go back for my next session !!!
Marisa Gutierrez
2022-08-28
I had plasma pen done on my neck and Robin was outstanding in her delivery. She was careful, meticulous, and precise. My results tightened my neck. I definitely trust her with my skin. I'm in the beauty business as well so we're very selective on who we trust. Robin is the real deal.
Kimberley Bosso
2022-08-27
Robin is amazing , she made me very comfortable , answered all my questions , responded to every single text , checked on me even after the procedure to make sure I was doing good … she truly cares about her clients and it shows 😍😍😍 I will be using her forever now ! Highly recommend her !
cortnie watkins
2022-08-22
Robin is the best I highly recommend her especially with micro-channeling, microneedling.
Robin was amazing!!! I would recommend to anyone in the Tampa area!
Will Washington
2022-05-29
Love Robin and her spa!! She was helpful and professional throughout the process. She worked hard to make me comfortable during the procedure and provided me with excellent after-care guidance and products. So far, I LOVE the results! I would recommend Robin's Day Spa a thousand times over!!
Elizabeth Paul
2022-03-22
Robin is an angel on earth. I'm a very inquisitive person and I like to ask all the hard questions regarding anything I'm confused about especially when It comes to skin care procedures and cosmetics. Robin is so kind and sweet and knowledgeable. She honestly and genuinely takes her time to hear what you are saying and offers the best advice that she can. She doesn't rush or cut you off she's very patient and extremely knowledgeable. She makes you feel comfortable and she is extremely genuine. I was very impressed with the customer service I received and with that said I highly recommend her to anyone and everyone. I recently just had some radio frequency Micro needling done done and I will most definitely be going back for a follow up. When it comes to skin care I don't play and Robin made me feel very comfortable she is one of a kind and I'm so glad I found her!
I was looking to restore the glow to my skin, and Robin did a wonderful job. She suggested derma planing before my peel, and I'm so glad I did it! Thanks, Robin. I feel aglow again!
Julie Langford
2022-01-08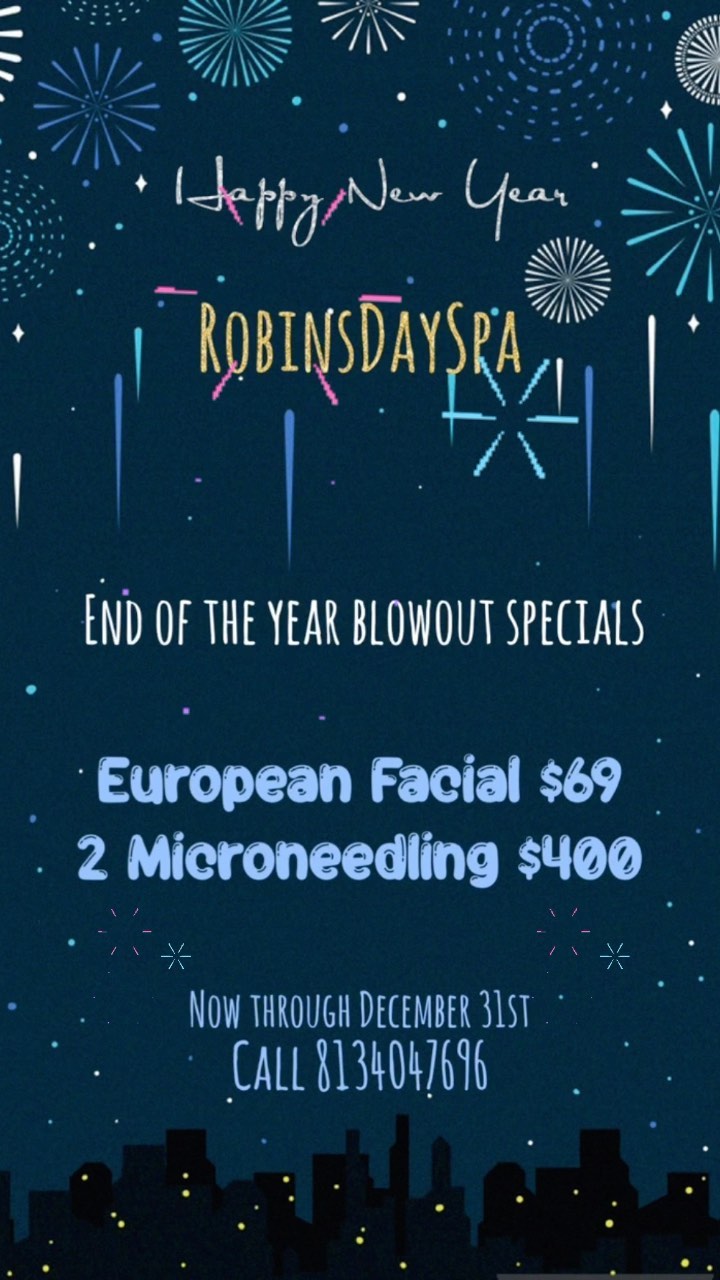 Look at these results from this peel! So this is before and after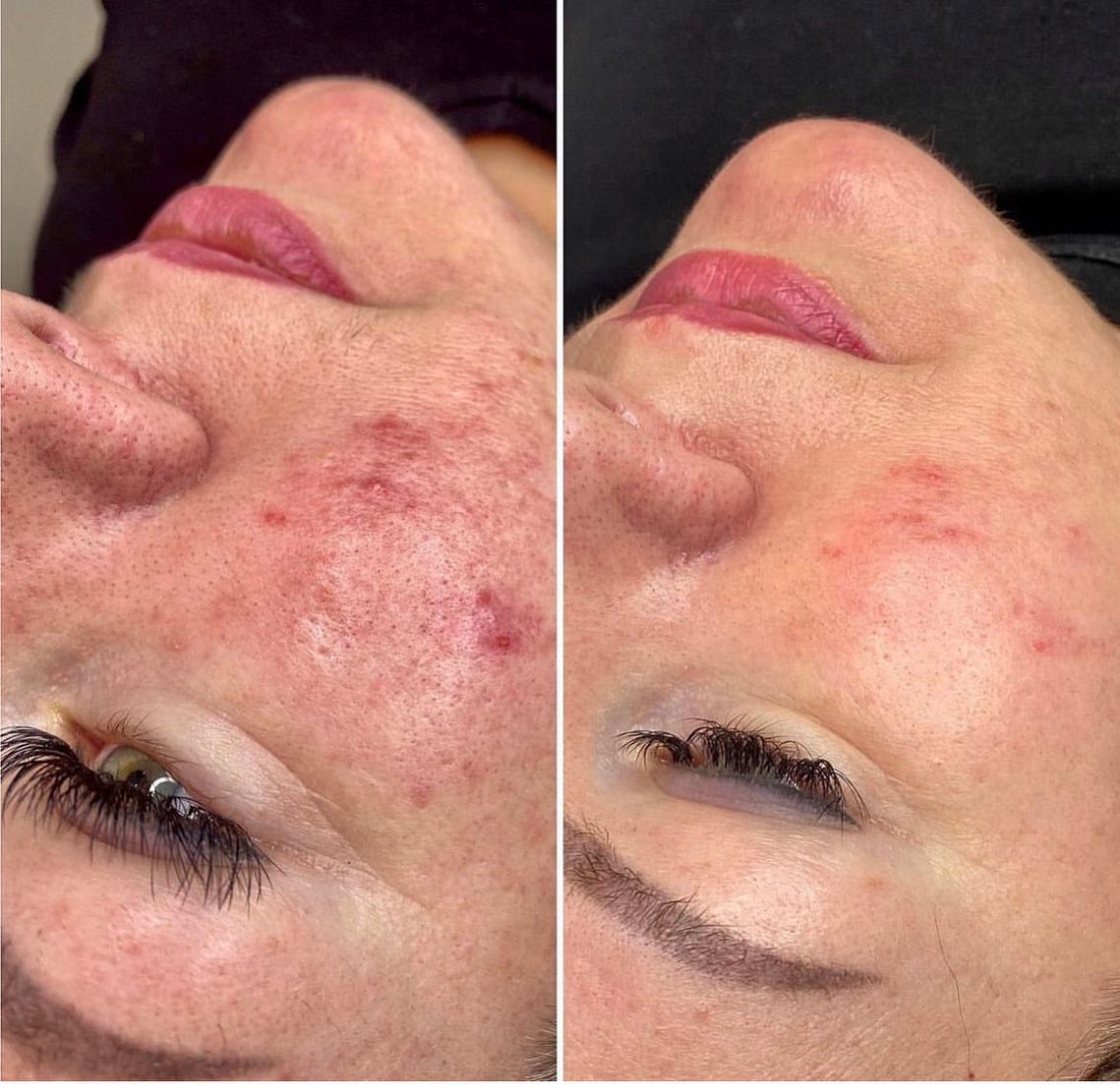 Look at these results from this peel! So this is before and after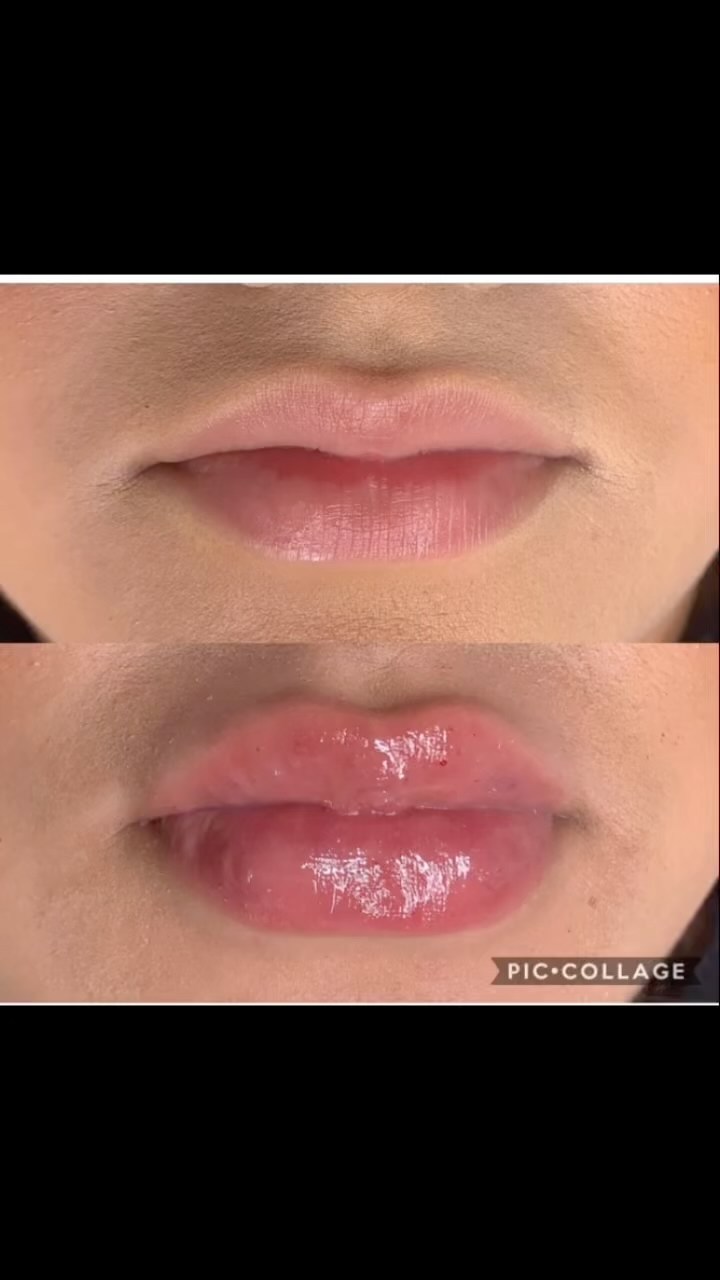 Look at these results from this peel! So this is before and after